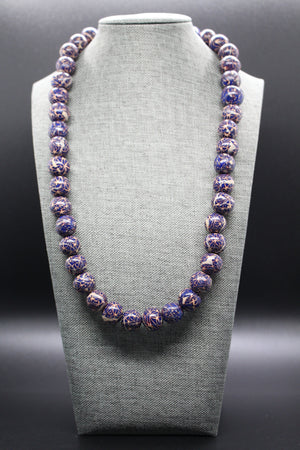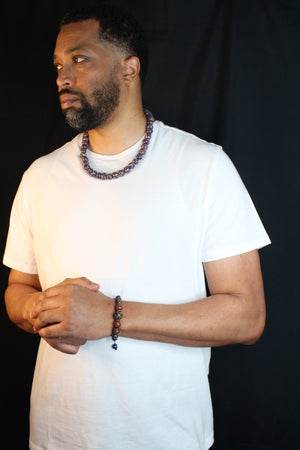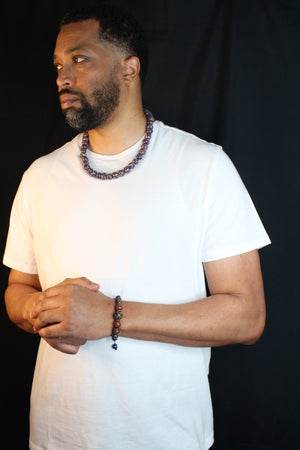 KD-SS002 "Royal" Dark Blue Hand-Rolled, 22 Inch Gender Neutral Necklace
Savage Stones by Kamicoo Designs are gender-neutral adornments that provide an artistic and fashionable form of expression as unique as each individual that wears them. Each item is one of kind even each bead is one of a kind.
I want my pieces to be the jewelry of choice for those looking to express their individuality. Each item in the Savage Stones collection can be worn individually or stacked.
The "Royal" necklace can coordinate with your outfit of choice and also can be stacked with any of the other pieces in the collection. Each bead measures 14 mm and the necklace is 22 inches in length with your choice of an antique gold filled barrel clasp or lobster claw closure.