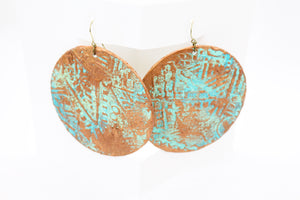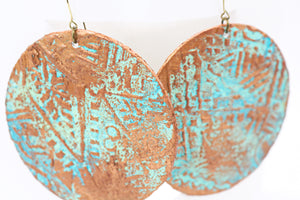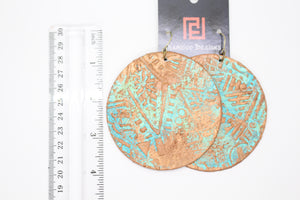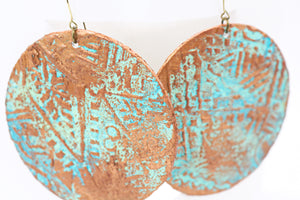 KD-1115 Artisan Boho Patina Round Textured Tribal Drop
One of my favorite effects to paint is patina. These round textured drop statement earrings embody artisan and boho style. Everything on this site is original and was designed and handcrafted by Kamilah Kamicoo Designs. All items are made in small batches, so get yours before they are gone!
Each item is one of a kind and may vary slightly from the one pictured.
 Materials: polymer clay, nickel free fish hooks
Measurements: see pictures