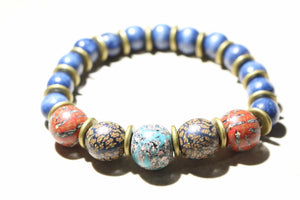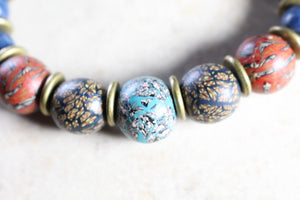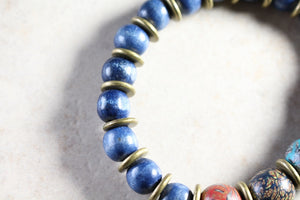 KD-0051 Artisan Hand-rolled Bead Bracelet
Handmade polymer clay beads, copper and wood adorn this limited edition luxury bracelet. "Hope" beads are handmade, hand rolled beads made from polymer clay. This design can be stretched to fit your wrist. The beads measure between 12 and 14 mm.
Who can wear this? Men and Women
What materials are in this? Polymer clay, copper, wood, stretch cord
How do I select my size? Pay close attention to sizing chart.