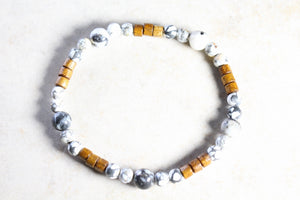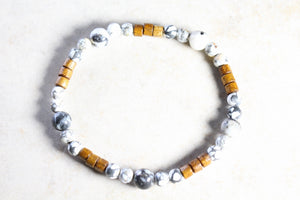 KD-0063 Zebra Stone, Howlite and Wood Bracelet
Zebra stone promotes focus and it is a stone that was carved and worn by ancient Egyptians. Howlite promotes calmness and well-being. The lightweight wood beads accent the precious stones perfectly. The beads are between 8mm and 10mm.
Who can wear this? Men and Women
What materials are in this? Howlite stone, Zebra stone, wood, stretch cord
How do I select my size? See sizing chart. This bracelet is stretchy but should still fit snug so please measure your wrist according to instructions prior to selecting your size.