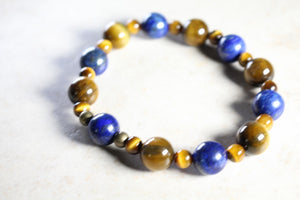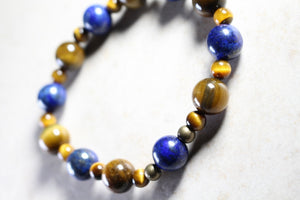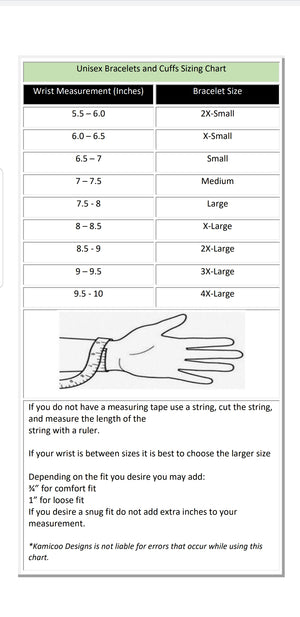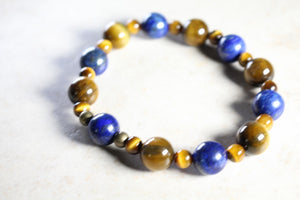 KD-0057 Lapis Lazuli and Tiger's Eye Bracelet
Lapis Lazuli is one of the most sought after stones since time began. A symbol of wisdom, royalty and honor with its intense royal blue color and flecks of gold. Tiger's Eye stone is a symbol of courage with its deep brown and golden striations like looking into the eye of a big cat. The stones are 12mm and 8mm in size.
Who can wear this? Men and Women
What materials are in this? Semi-precious Lapis Lazuli and Tiger's Eye, stretchy cord
How do I select my size? Pay Close attention to sizing chart. This bracelet is stretchy but should still fit snug so please measure your wrist according to instructions prior to selecting your size.